Yeah, it's another cartoon site. You can't swing a cat without hitting one nowadays. Well, as long as you're here, have a look.

d8 'toons are available for publication, print or other media. Contact me for rates and rights.

All the cartoons on this site are copyright by me (d8) and cretin comix, all rights reserved, so watch it, Buster.



Here comes the part where I thank someone. Thanks to Fireball for the loan of a growler.
Buy my book.
It's 8 1/2 x 11, 56 pages of black and white toons featuring 20 pages of Ranger Karl's Wildlife Biology Notebook, Death Takes a Holiday, and 6 Defining Moments. You can own an autographed copy by coughing up 6 bucks + $1.35 for S&H (that's in the USA, you folks in other countries can email me for details). You can do the deal via paypal or the US mails, email cretin comix for all the sordid financial details.
Thanks to Kent Bros Automotive and Bayern Brewing for moral sponsorship.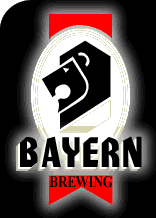 Be still my expanding ego: I can now call myself an award winning cartoonist.

And yet another award!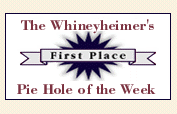 A dubious honor: This site was chosen as an Awful Link of the Day by Somethingawful.com